Cabaret
"Aged Two Perfection"
Lisa Jaye & Alaina Zee
"2 Awesome Babes Strut their Seasoned Stuff"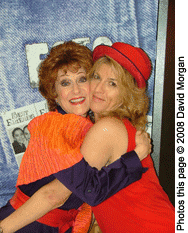 As different as salt & pepper, yin & yang, the performing cabaret duo has amassed rave notices and a following from as diverse an audience as rock 'n' rollers to classical concert aficionados.  An unusual pairing, they bring wit and sparkle, timing and effervescence to the cabaret scene. 
Their backgrounds are as diverse as their physicality.  Lisa Jaye is a singer songwriter/ producer who frequents the rock and roll stages. With 6 CD's to her credit, she is one of the area's most prolific performers.  Alaina Zee leaps off the New York stage with 3 major original Broadway musicals and cast albums to her credit; (She's a Grease original.)  She then crossed over into the classical vocal scene with opera, concert, solo work and a grant-winning CD to her credit.  It took old fashioned American musical theatre to bring them together over 15 years ago.  Both cast in a production of Gypsy (Alaina was Rose, Lisa played Mazeppa) it was theatrical magic and a wacky duet was born.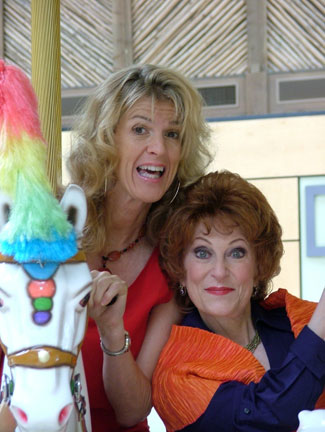 Aged to Perfection has sold out performances from New York to Montana and now they're here in New Mexico.
Jaye and Zee transport their audience on a journey to uncharted cabaret territory: through memories and fantasies, comedy and music, from the sublime to the ridiculous.  (Think Carol and Lucy onstage together!) A soupcon of nostalgia, a dose of zany combined with a tall blonde and a short redhead add up to entertainment magic.
Music Director: Kelvin McNeal.
For Booking information contact Alaina Zee @ 505.424.9167 alainaZ@aol.com or Lisa Jaye @505.466.2666 lisajcarman@msn.com (www.lisajcarman.com).