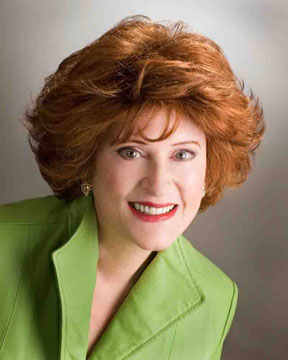 Alaina Warren Zachary was raised in Shaker Heights, Ohio in an environment that imprinted her with a love of the arts. She became a voice student of Chloe Owen at Boston University where she received her BFA. After graduating, Alaina sang the roles of Micaela in Carmen and Sally in Die Fledermaus with the Da Capo Opera Company of Provincetown, Mass.
Ms. Zachary appeared with the extremely successful improvisational revue from Cambridge, Massachusetts, The Proposition. Moving to New York with the show, Alaina enjoyed early success and a busy commercial career in television and radio.
An extended stay in Paris mid-career gave Zachary a life-long love affair with all things Français and led to numerous journeys to France and eventually the discovery of the long-forgotten vocal music of Cécile Chaminade.
After collecting impressive Broadway credits in the original casts of Grease, Nine, and Baby, and a grant for her one-woman multi-media show, Alaina left New York and continued to amass major roles in regional and stock productions. Favorites include The Mikado, Moon Over Buffalo, A Little Night Music, Into the Woods, Gypsy, Dames at Sea, I Do, I Do, Steel Magnolias, Beau Jeste, and The Diary of Anne Frank.
Dedicating herself to a classical repertoire led to solo engagements performing such works as the Gloria by Francis Poulenc, Schubert's Mass in G, the Bach Magnificat, and Mendelssohn's Hymn of Praise. A student of Margery Ryan, Zachary returned to New York to continue her pursuit of classical music and joined Elaine Malbin's opera workshop.
At the Mannes College of Music, Alaina studied German lieder, 19th Century French Mélodies, and American Art Song. These studies led to her collaboration with R. Stewart Powell, pianist and vocal coach extraordinaire.
From 1998 through 2003, Alaina was the principal soprano soloist at St. Francis Xavier Church in Manhattan.  Credited with being the foremost interpreter of the songs of Chaminade, Alaina's first CD, "Mon Coeur Chante!  The Songs of Cécile Chaminade," was released on November 7, 2001.